---
Boomer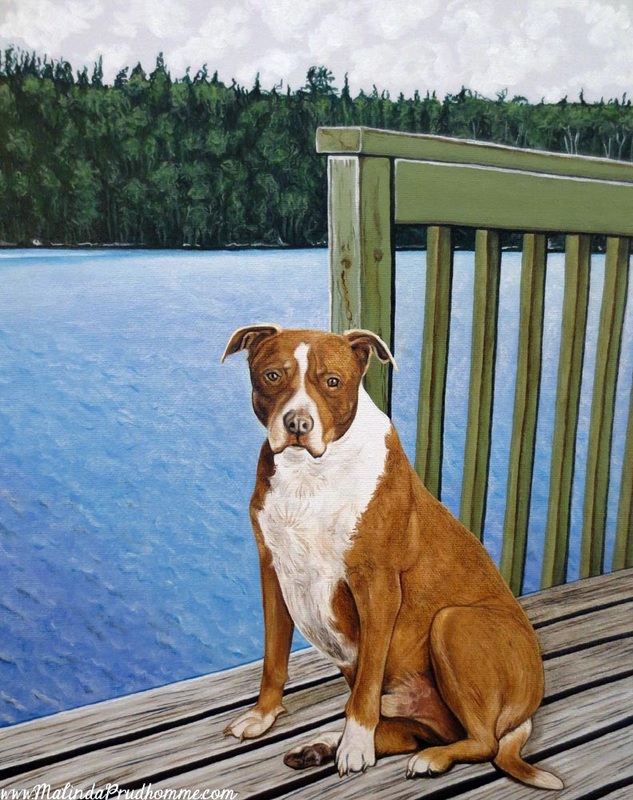 December 2015
Acrylic and Oil Paint on Canvas
11" x 14"

Creating this piece and seeing how it affected the owner really brought back to me just how important artwork can be. Sadly, Boomer had to leave his loving parents P.J. and Jaime not very long ago. As a Christmas gift Jaime wanted to surprise P.J. with this portrait of his beloved pup where he was most happy, at camp. The whole time I was creating this piece my heart strings were being pulled because I too am a pet parent and I cannot imagine the devastation I would feel if Maverick had to leave us. But I also knew that a painting like this could help keep him in their daily lives forever. Jaime was sweet enough to forward me a personal video of P.J. opening his present and I can only say that his reaction proved to me that THIS is what art is for. THIS is what my skills are meant to do. To celebrate a soul (whether or not that's a furry soul doesn't matter). I am so glad P.J. and Jaime see their Boomer in this piece and that it will bring them joy. I am incredibly proud of the way it turned out and spent far longer on it than I had anticipated. Every detail was put in with love and care and I hope that shows. Feel free to continue scrolling to see close ups of this gorgeous painting.


---
Lola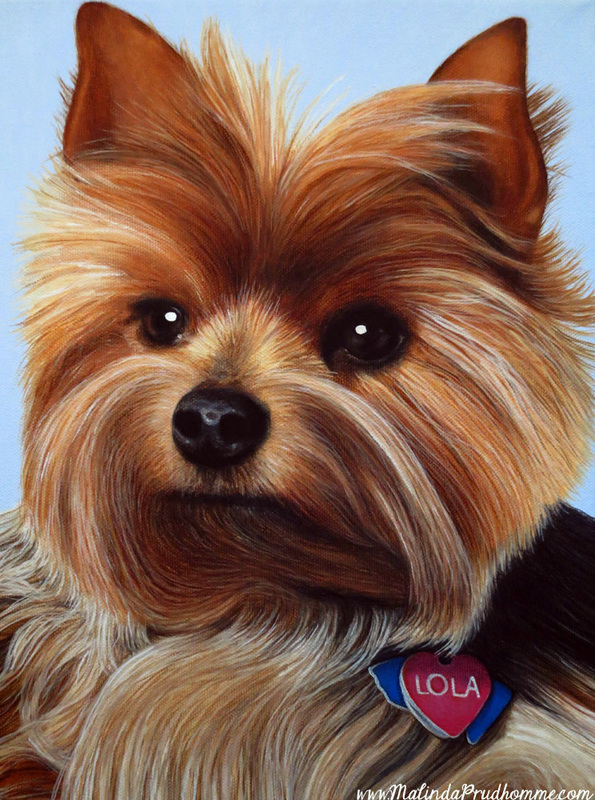 April 2015
Oil Paint on Canvas
9" x 12"

I am so pleased with the results of my custom pet portrait "Lola"! I hope you're impressed too! Lola's Mom, Jan, contacted me last year in order to book her portrait of her furry baby into my schedule. Knowing I was preparing for my first solo exhibition, Jan realized I wouldn't get to her painting for many months but remained patient and supportive. When it came time to bring Lola's image to life on canvas I knew I had to pay extra attention to detail in order to make her fur vivid. Layer after layer and the desired results were achieved! Yet the part I love most about this portrait is the life in her eyes. I'm quite fond of those sweet dark eyes. Jan has received her portrait via Purolator and is thrilled with the painting!


---
Grigia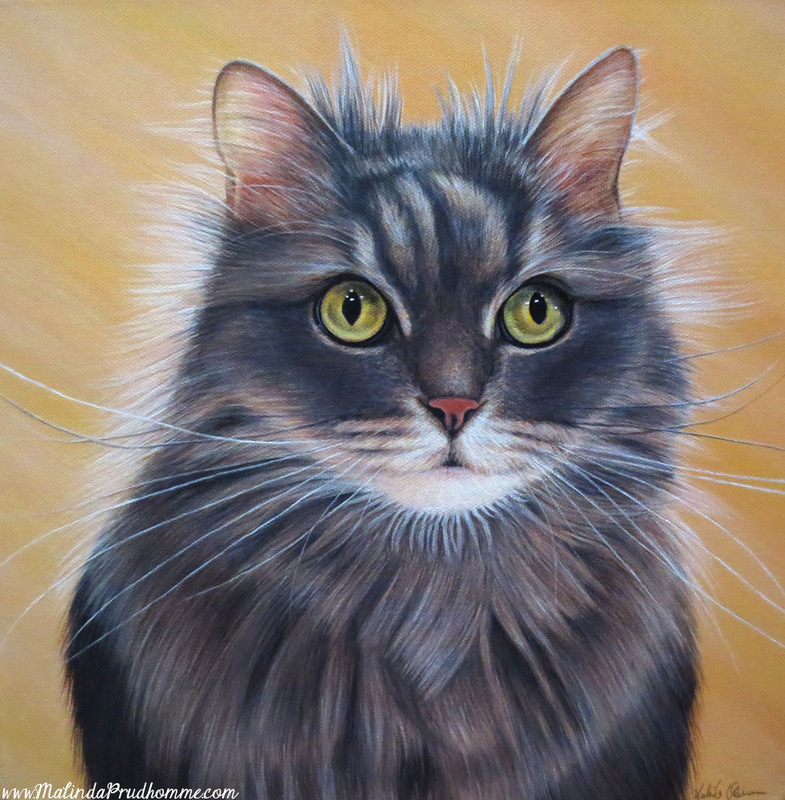 April 2014
Oil Paint on Canvas
12" x 12"

It had been too long since I'd created a pet portrait. In fact the only other animal portraits I had ever done was another oil painting (one of my very first portraits) back in 2009 and a charcoal drawing in 2010. I knew my skills had grown quite a bit since then so I was excited to see what I could do with beautiful Grigia. When Grigia passed away her human parents decided they would like a painting to commemorate her life. Being a fellow cat mama I completely understood and was delighted to capture Grigia; which means "grey" in Italian. Her plush fur took days to layer in but the final results are better than I could have imagined. I'm so thrilled with the results of this piece and am glad that the couple will be happy, remembering their adorable Grigia, when they look at my painting.


---
Cisco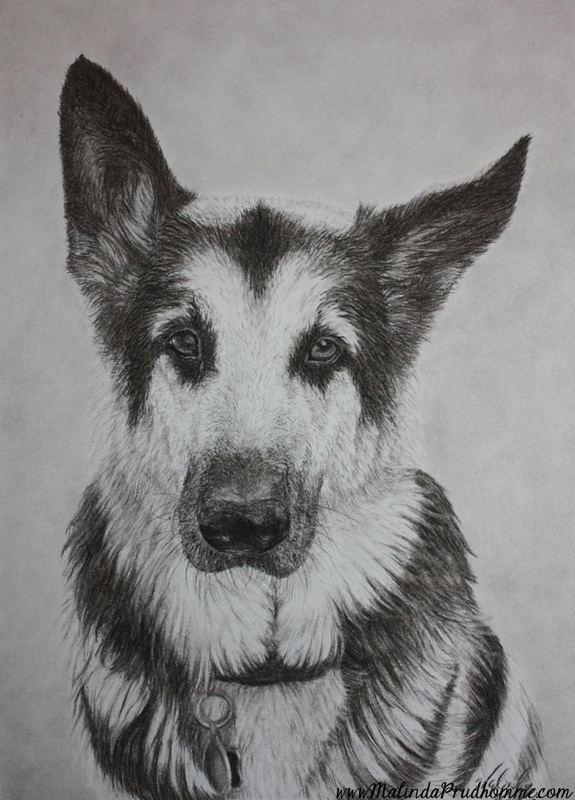 2010
Multiple Types Of Charcoal
on Stonehenge Paper
11" x 14"

This stunning charcoal drawing of the German Shepherd Cisco was commissioned by Joyce Favaro. She wanted to give her husband the pet art portrait as a gift.


---
Wilbur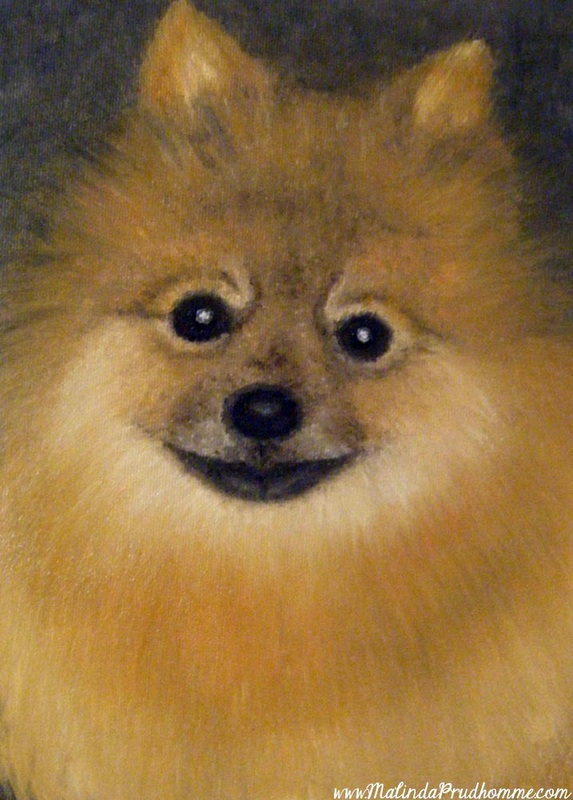 2009
Oil Paint on
Canvas Board
8" x 11"

This oil painting is a pet portrait of my brother-in-law and sister-in-law's cute Pomeranian puppy Wilbur.