---
A Touch Of Travel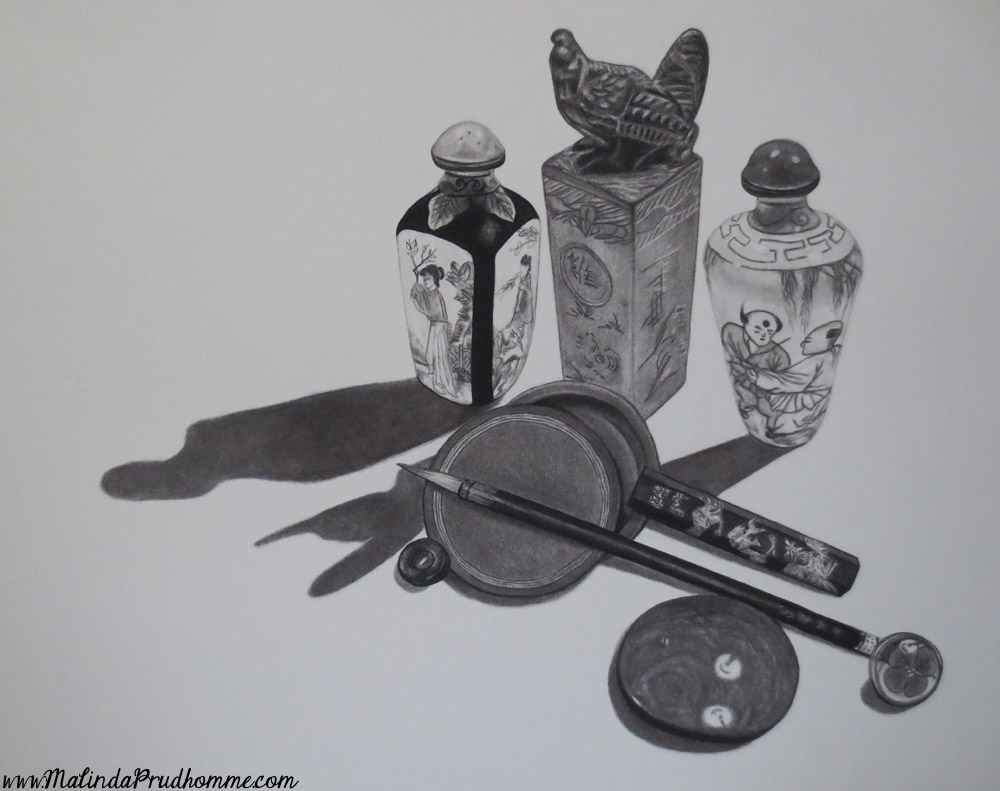 November 2013
Willow Vine Charcoal
on Stonehenge Paper
16" x 20"

This luscious charcoal drawing was created for Dawn Munro using items she collected while travelling. I hoped to showcase each object with a unique shadow in order to express how each trip, location, moment, memory has a unique affect on who we are. I personally find that I learn something new about the world and about myself every time I travel. I hope this resonates in the piece. It was really a pleasure to create and I hope it brings added joy to Dawn's home.


---
As The Eagle Soars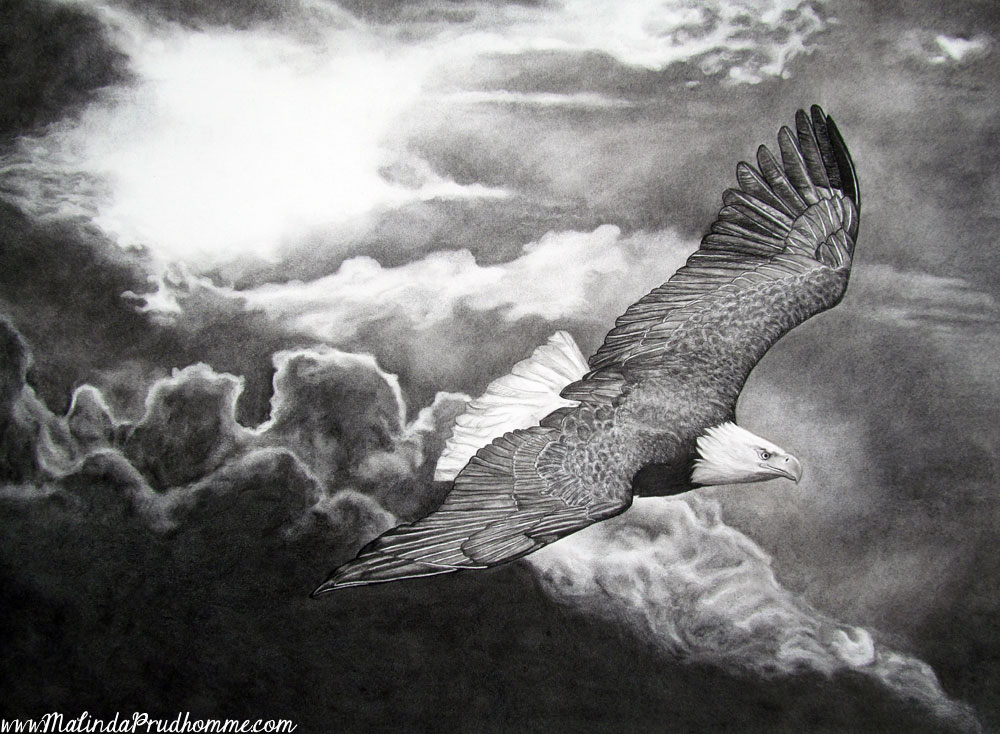 March 2013
Vine Charcoal
on Stonehenge Paper
22" x 30"

An incredible charcoal drawing featuring an eagle soaring through a beautiful cloudy sky. This original artwork was commissioned by Yves Beaullieu of Sudbury, Ontario.


---
Arnold Schwarzenegger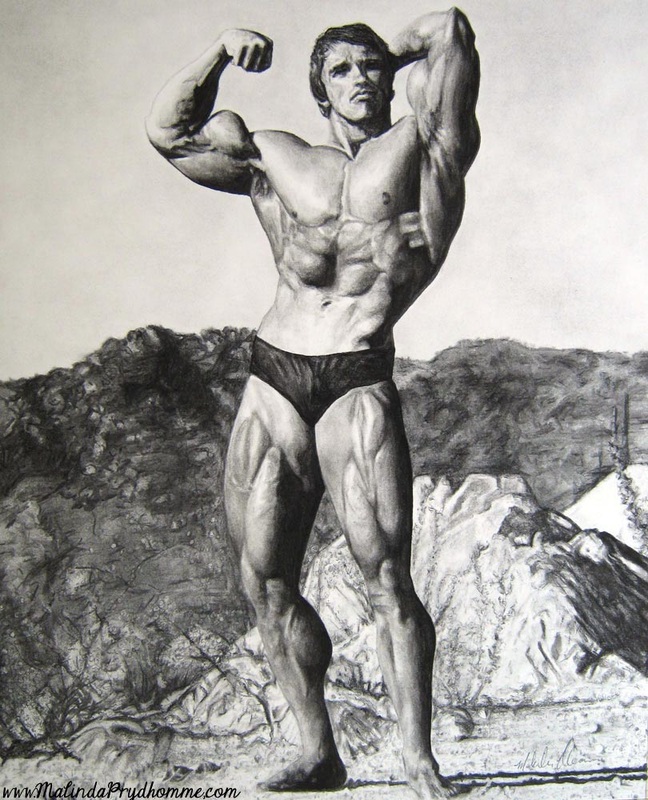 April 2012
Pencil, Vine Charcoal,
and Charcoal Pencil
on Stonehenge Paper
16" x 20"

Commissioned by Gilles Prud'homme, Master Wildfowl Wood Carver.