Most Popular Blog Posts



| | | |
| --- | --- | --- |
| 196,425 VIEWS | 4,272 VIEWS | 2,848 VIEWS |
---
Recent Blog Posts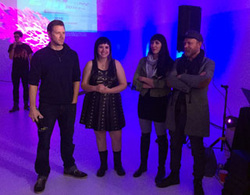 Judging The 2016 ETA Awards!
I had an AWESOME night last Friday! Not only was I incredibly honoured to be chosen as the lead judge for the Technical Excellence category, I also had the opportunity to meet and hand out awards with some incredibly talented and successful artists; all of which I have been admiring for a long time. To be up there with the likes of Alex Garant, Richert Ahnert, and Lee Howard is beyond gratifying. And the cherry on top? I got to dress up like XENA! My all time favourite kick ass female warrior princess hero! The theme of the event was "Gala Of Heroes" and we were invited to dress up. You don't have to tell me twice! (lol) It really couldn't have been any better! A big huge congratulations to all the emerging artists who placed and won awards! You guys have got major skills! For those who didn't, don't fret because you were all incredibly talented and with hard work and dedication you will continue to be Thriving Artists! :D
---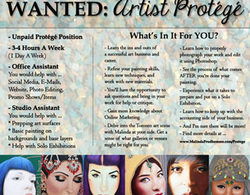 I'm Looking For An Artist Protégé!
Hi! I'm Malinda! I've been working as an artist professionally for the past six years. The first two years were part-time while working other jobs and the last four years have been full-time. My career began with me experimenting with styles and mediums and doing the usual craft and outdoor shows. But by the time I was ready to take the leap into a full-time art career I had become an established portrait artist being sought after for commissions. The last four years have been a whirlwind of unbelievable experiences and really hard battles. While I was being awarded for the Technical Excellence of my work, exhibiting my artwork overseas, and gaining clients from all over the world; I was also getting sicker and sicker from an unknown illness that had my doctors stumped. This past Spring I finally received a diagnosis of Axial Spondyloarthritis (an auto-immune disease) and though I still suffer on a daily basis I am glad to say my life is beginning to get back on track ...
---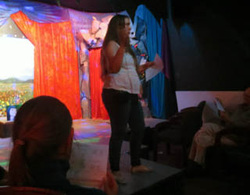 Lead Judge & Guest Speaker At The ETA Pre-Show
I am incredibly honoured to have been given the role of "Lead Judge" for the 'Technical Excellence' category of the
ETA Awards
​ (Emerging Toronto Artists Awards) this year. I was also asked to be a guest speaker at the ETA Pre-Show event on the "Business Of Art" which was a very nerve wracking experience for me (being very shy and introverted) but I think it went rather well and it showed me I have a lot of valuable knowledge and experience to share. Here are just a few snippets from the night, first of my speech and second of me judging the artworks. I must say that the collection of work being presented at the ETA's this year is MIND BLOWING! The talent in this city is just incredible! I included some of my favourite pieces near the end of the video but I have to admit there were SO many that I loved that I wasn't able to include. Everyone who is a part of this event should be proud of themselves! :)
---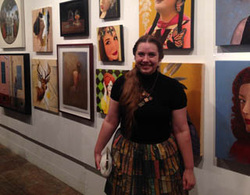 MUSE Exhibition @ Super Wonder Gallery
I am SO glad everything worked out and I was able to be a part of this show! The call for submissions was going on while I was frantically preparing for my wedding so I saved the link and set a reminder. But as my wedding date got closer I became more and more busy and didn't get a chance to apply before I left for Sudbury. Luckily the curator, Daniel Anaka, contacting me a few days before the deadline asking if I was planning to apply. I love being in Daniel's shows. My very first gallery exhibition in Toronto was curated by Daniel at Moniker Gallery and he has been a supporter of mine ever since. Not only are his shows filled with talent and garner a large crowd, he also always hangs my work in a way that emphasizes it's beauty and quality. He had mentioned that the MUSE exhibition would be his last at Super Wonder Gallery (a HUGE space on Bloor where I absolutely love to exhibit) so I knew there was just no way I could pass it up. Four of my portraits hung beautifully together ...
---
---

---
New Blog Post!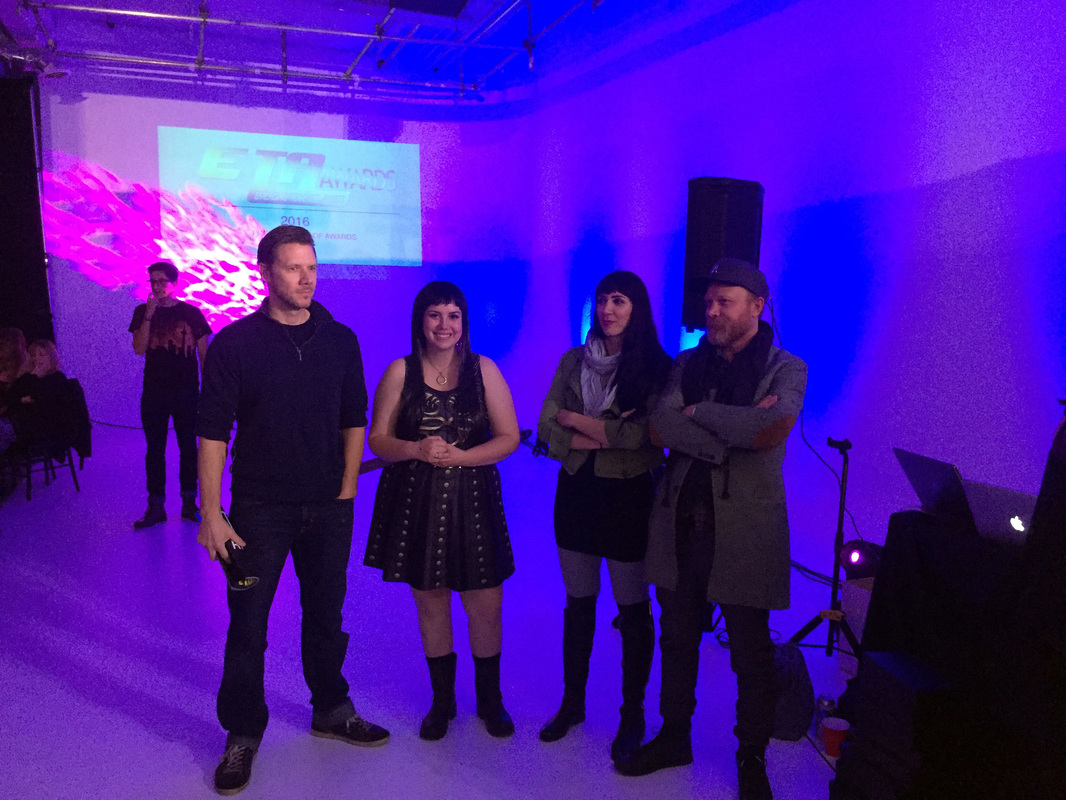 2016 ETA Awards
Lead Judge Technical Excellence Category
Friday October 21 2016
District 28



I had an AWESOME night last Friday! Not only was I incredibly honoured to be chosen as the lead judge for the Technical Excellence category, I also had the opportunity to meet and hand out awards with some incredibly talented and successful artists; all of which I have been admiring for a long time. To be up there with the likes of Alex Garant, Richert Ahnert, and Lee Howard is beyond gratifying. And the cherry on top? I got to dress up like XENA! My all time favourite kick ass female warrior princess hero! The theme of the event was "Gala Of Heroes" and we were invited to dress up. You don't have to tell me twice! (lol) It really couldn't have been any better! A big huge congratulations to all the emerging artists who placed and won awards! You guys have got major skills! For those who didn't, don't fret because you were all incredibly talented and with hard work and dedication you will continue to be Thriving Artists! :D